Recent Posts
1
« Last post by VaalBaas on Today at 12:23:56 pm »
Ek is maar bly ek werk nog
2
« Last post by Noneking on Today at 11:53:36 am »
@Hollywood
and friends with a locally produced Adv bike series. Looking forward to the rest
&t=96s
3
« Last post by Grunder on Today at 11:48:23 am »
Well, I could only take it around the block. It was not a demo. So the 3km on it now is me

That being said, it was a pleasure to ride. The foorpegs felt a bit high but I quickly got used to that (rode it after the sym so was maybe only 'different'). Pegs has rubbers that can be taken out. Dash is clear to read, has a gear indicator.
Has nice pull from one traffic light to the next.

I went with a friend. He was looking at the sym 200. As we walked out I spotted the xpulse (I was told they were not in bloem). Anyway, I love the bike. My friend was convinced with the sym as we were initially walking out... now he wants the xpulse.

I must say for R43k you get a lot; decent tires (as apposed what was on the sym), decent steel bashplate, handguards (boneless ofc), luggage plate plus a screen. And the other thing I loved was the fact that there was no unnecessary plastics on the front; metal tank.

The sym on the other hand R34k (demo). Still needs crash protection, plastic bashplate, no handguards, no luggage plate.

Anyway, not a bike vs bike review.

I thoroughly enjoyed riding the xpulse.

I would buy one.


I've also looked at the SYM and really like it.
Being anal and analytical I compared it with the Xpule 200.
The Xpulse is very appealing, however be careful , it seems some sold in SA are the older BS4. (no oil cooler on down frame in front of engine).
The newer BS6 has an oil cooler and testers say it is far smoother and less stressed on the open road and when operating in the higher RPM range.
To differentiate, the old BS4 has the exhaust header going next to the cylinder while the new BS6 has the exhaust going under the engine along the bottom frame rail.

Use it or dont use it.

Nice bike regardless. Good value for money




The Xpulse, and all other Indian/Chinese marques, are not good value for money. It only seem so as you pay less when you buy, but it won't last like the Korean or Japanese bikes, and on selling

time they get thrown in with BibBoy's, Kazuma's, etc, and your value is gone.

One gets what you pay for.

Well... to be honest... you say that about bmw as well so...
4
« Last post by Grunder on Today at 11:40:06 am »
5
« Last post by Antonie on Today at 11:39:42 am »
Hey watse kak praat julle? Is dit nie race weekend nie?


Sent from my iPhone using Tapatalk
6
« Last post by tau on Today at 11:26:06 am »
Kyk nou eers die drama
7
« Last post by Renrew on Today at 11:25:12 am »
Hey fellas

I got a brand new Acerbis 20L tank for the 2016 KTM 500 - But it didn't come with ANY mounting hardware.

Anyone the can help me source these?

I don't want to remove any hardware from the std tank so need everything to be able to swap out tanks easily.

Also need a fuel pump for it and all the mounting hardware for that…

Any ideas will be appreciated.

PS - I know the nut at the bottom from std tank isn't compatible and need a 90degree connection etc.

Where to get?


Sent from my iPhone using Tapatalk
8
« Last post by johanp on Today at 11:07:53 am »
http://
Best place to buy a leather strop in the PTA/JHB area and what strop must it be? Have seen not all strops are equal, it is for use on one off @Ghato chef knives/cleavers.

@Ghato
makes them if I'm not mistaken.
9
« Last post by grizz on Today at 10:55:34 am »
Trading done.
@Pauly
on his way to the next stop…… Leatherhead, then back to Essex by lunchtime.
This truck continues to work and make me grin
Small jobs, big jobs, all the same.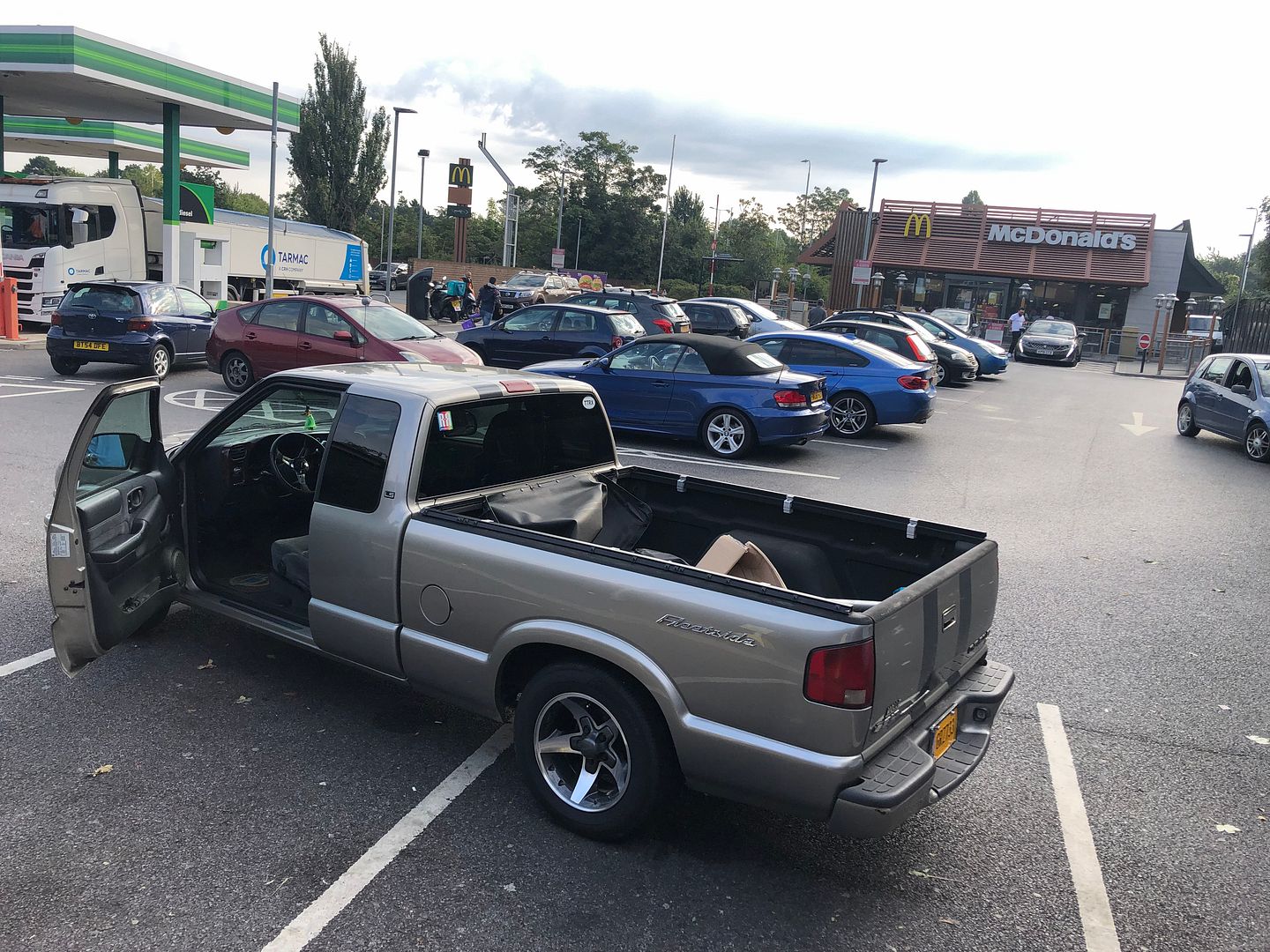 Clean up the roll cage later and see if it fits.
After welding gussets.
10
« Last post by Grunder on Today at 10:54:11 am »
Ag lekker