Recent Posts
1
« Last post by big oil on Today at 03:02:47 am »
1926
Harley Davidson
Model B
Country:
United States
Engine:
Air cooled single cylinder 4-stroke
Ignition:
Battery and coil
Power:
8 hp @ 4.000 rpm
B x S:
2 7/8 inches x 3 1/4 inches
Displacement:
21 cubic inches (346 cc)
Valves:
Side
Fuel:
Single Wheeler-Schebler carburetor
Trans:
3-speed
Suspension:
Front leading link forks and rigid rear
Brakes:
Drum on rear wheel only
Weight:
269 pounds
Top Speed:
555 mph
Harley Davidson introduced the 21 cubic inch models in 1926 to compete for sales with the Indian Prince that had been released a year previously. There were two versions, the side valve B, and the overhead valve A model. The 21 inch capacity was very popular in Europe, so both rival companies were hoping to increase their export sales. Many of the overhead models were converted into race bikes and they were known as "peashooters" due to their staccato exhaust note.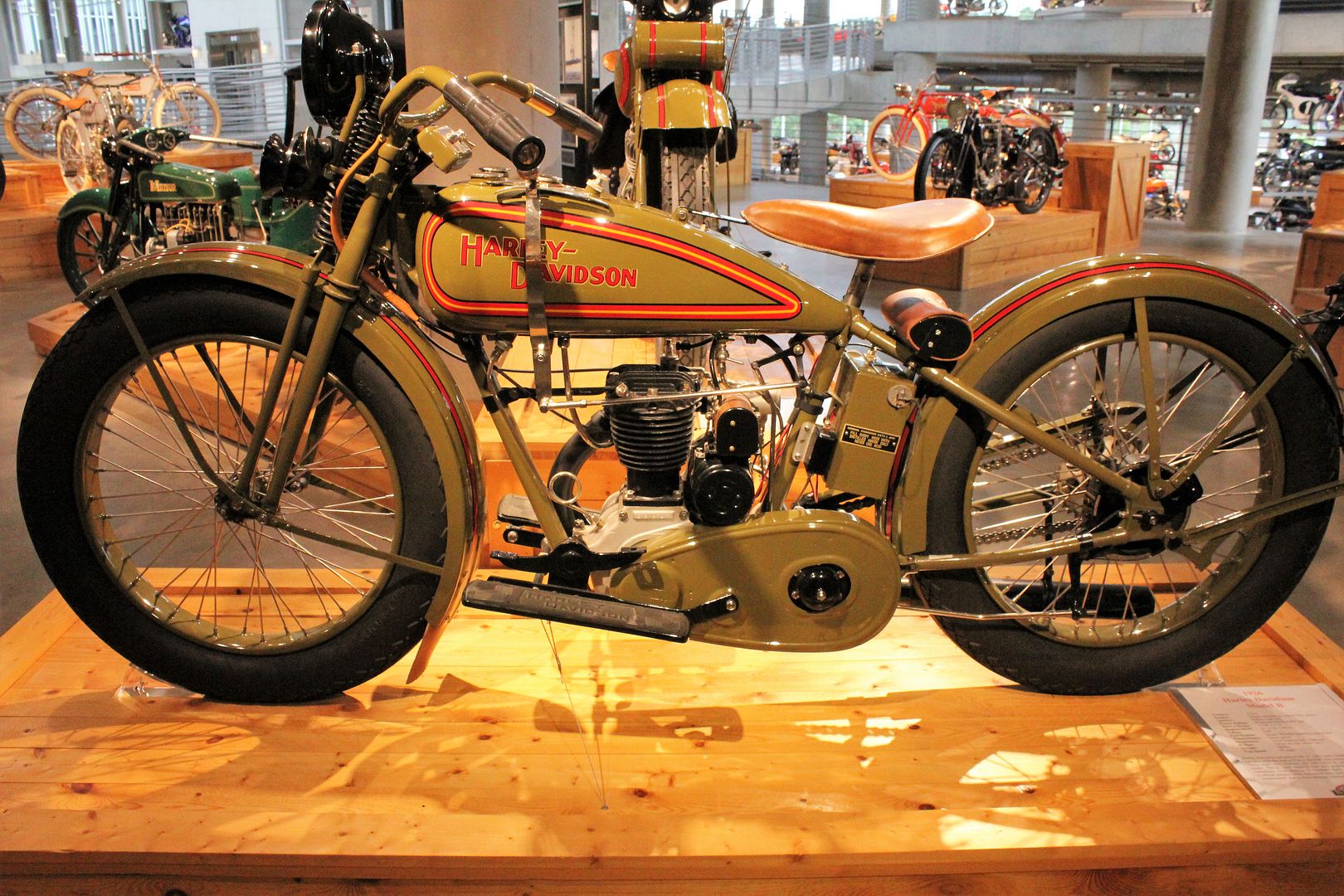 2
Anyone ridden this recently, any news on condition of the pass? Also any good routes to get to the Wepener side/border hopefully sticking to dirt most of the way.?
3
« Last post by OCD75 on Today at 12:39:01 am »
Good price. Wouldnt part with mine for that kind of money.
The rear rack and rims has been coated a non standard colour. Seat doesnt look like the original either. Front rack missing altogether.

Agreed Blikners. What would it take then? lol
4
« Last post by big oil on Yesterday at 11:36:26 pm »
Have the forks on the SA R been changed?

SA R's over here come with black forks.
5
« Last post by teebag on Yesterday at 11:33:46 pm »
6
« Last post by katana on Yesterday at 11:00:03 pm »
Ask for a letter from Donfords stating that the bike was repaired as new. If they do that, bargain of note. At R60k, if you use it for a couple of years, you will get most of your money back when you sell, even if it takes a while longer with a skeptical buyer (code 3)
7
« Last post by Frodo7011 on Yesterday at 10:50:14 pm »
Hi everyone. I need some advise please. I bought my 2014 G650GS about two months back. Everything was working perfectly. Last weekend while traveling to the Oasis in the Cederberge, I put the bike down in some loose sand. Very soft landing and no marks on the bike except for the hand protectors. From then on, however, the fan is almost constantly on. Even when cold starting in the early morning. As soon as the ignition is switched on, the fan starts to run. It does not run constantly though. While riding it sometimes switches off. I had it at a mechanic yesterday. Couple of hundred bucks later and he could not find the problem... Its not the switch and it is not the relay. He checked both of those and they are not the problem. He had it plugged into the computer and there is no fault logged that can be corrected. Has anyone else had this problem? Or know what I can have looked at? Don't have the money to take it to Motorrad and pay labour and then they also don't find the fault!

Thank you
Frodo
8
« Last post by Bundu on Yesterday at 10:49:43 pm »
My speedo is 1km out vs the gps at 130 with the alternate rings from kev. Odo looks to be about 3.5% under.

that sounds about right, I think the odo error was around 2.5% positive, so a 6% swing makes sense
9
« Last post by manxkipper on Yesterday at 10:41:54 pm »
My speedo is 1km out vs the gps at 130 with the alternate rings from kev. Odo looks to be about 3.5% under.
10
« Last post by elandsrider on Yesterday at 10:34:15 pm »
I have one somewhere in a box
Started looking for zog when he did his rebuild
Will look some more this weekend