Recent Posts
41
« Last post by Mr Zog on Today at 01:21:36 am »
This afternoon Mrs Zog finished her work a bit earlier than usual, so we went for a drive.
I have seen a shop called "Petty's Meat Market" near work and have been meaning to have a look. Yesterday I drove past and they had a sign out advertising pork ribs for 2
$2.69 / Lb. That sounded pretty good, so we went off and had a look-see. The ribs looked quite good, so we got 2 lbs, that equaled 6 pieces. So back home we divided them up into two zip-lock bags and froze them. They will make two good meals
On the way home we stopped at an ice cream shop and each got an ice cream cup. Lovely fresh chocolate ice cream....
At home again I put up a small shelf next to my drill press for all my drill bits and associated drilling stuff. I used two shelf brackets that I took down somewhere else and a piece of plywood left over from some other project. It makes me happy to re-use stuff that others would just throw away. And it makes me happy that I am slowly but surely getting my workshop sorted out little by little
Tomorrow we'll take a drive down to the beach for a little while. The weather forecast looks good, Nestor has pretty much fucked off, and some sand and sea time will be good for the soul.
Oh, and I think I'm finally over the flu. Feeling much better today
42
« Last post by Mr Zog on Today at 01:12:11 am »
Today was a wet and rainy day.
Not big storms (for us at least), just some constant gentle rain with the odd squall moving through. Tropical Storm Nestor crossed to the East just a bit North of us last night and today. There was a pretty damaging tornado last too, about 70 miles West of us, near Lakeland. Around 50 homes were damaged, some quite severely. Luckily nobody was killed or badly hurt. We have 5/8ths of an inch or rain in our rain gauge right now. That's about 15mm.
I got busy this morning fixing the two bottom drawers of the fridge. When we bought the house the fridge was already here, and it was already pretty old. I'm guessing around 15 - 20 years old. And the two bottom drawers were broken and held together with insulation tape.
I pulled the drawers out and gave them a good look. All the sides are slightly curved, so finding something to glue over the cracks was going to be really difficult. So I went with plan B. I used some thin wire to put two "stitches" in the top end of each crack for serious support, then I sanded the edges of the cracks with some rough-ish sandpaper and gave them each a row of clear epoxy glue. I think that if the drawers are handled carefully then they should last for a good while to come. The epoxy I used was from Harbor Freight, and it's the "Fast Setting" type. It's pretty cheap stuff from China, but I think it'll do the job just fine.
Even Sammy was helping and giving advise and he says he thinks it'll be fine
43
« Last post by Minxy on Today at 01:08:14 am »
Wednesday the 17th of September 2019 (continued)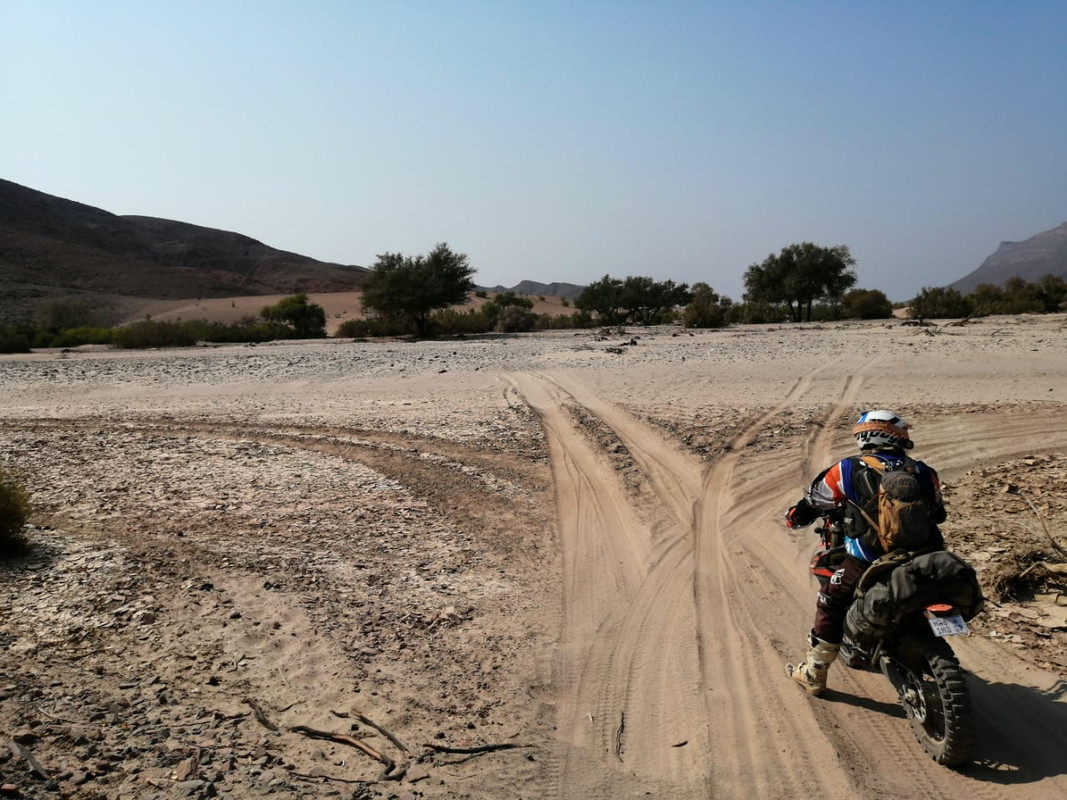 We enter the Hoarusib Riverbed. We didn't quite follow this route back when I was here and this was all new and exciting to me.
"I am not lost, I am exploring" - Jana Stanfield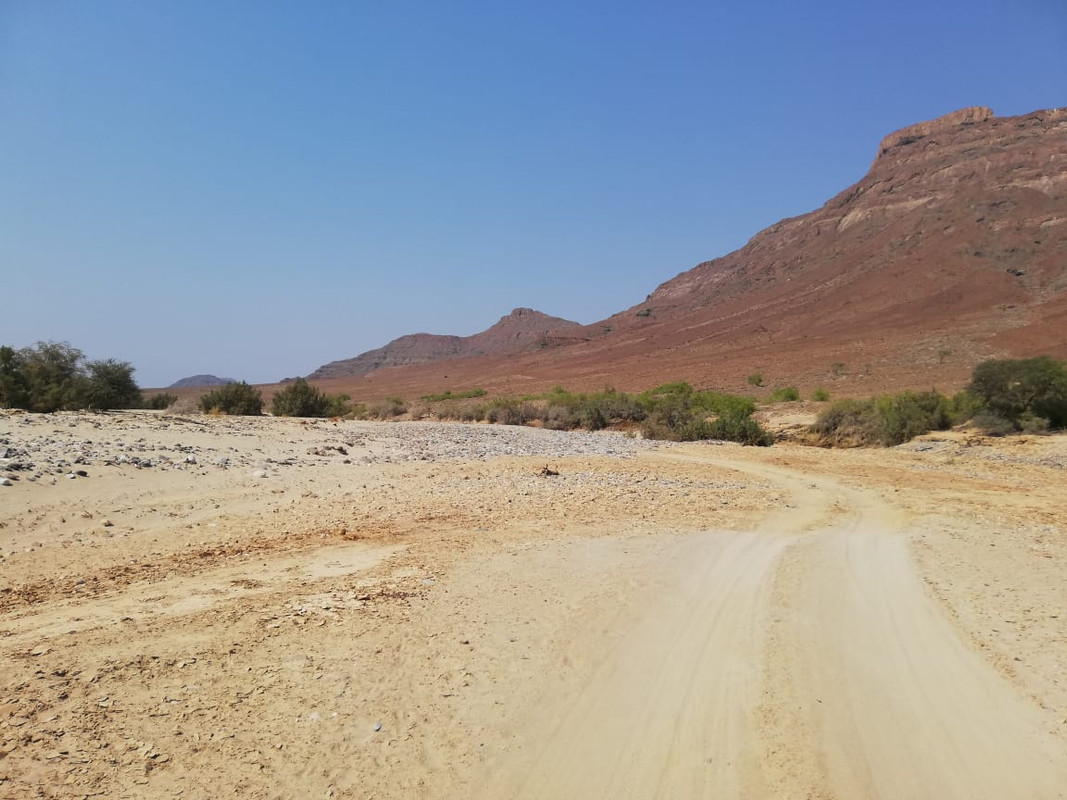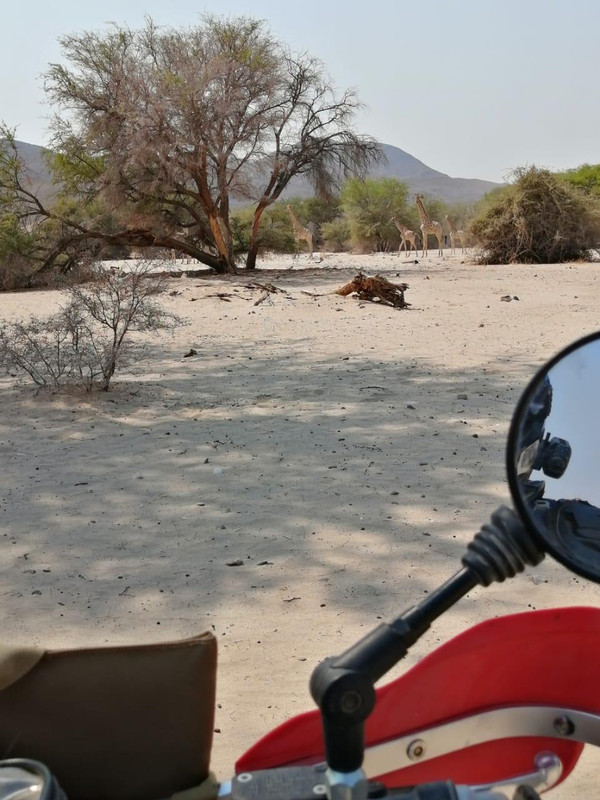 OMG!!!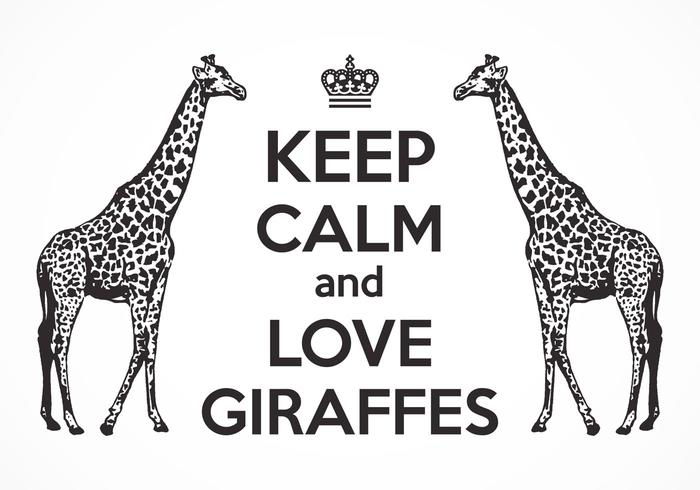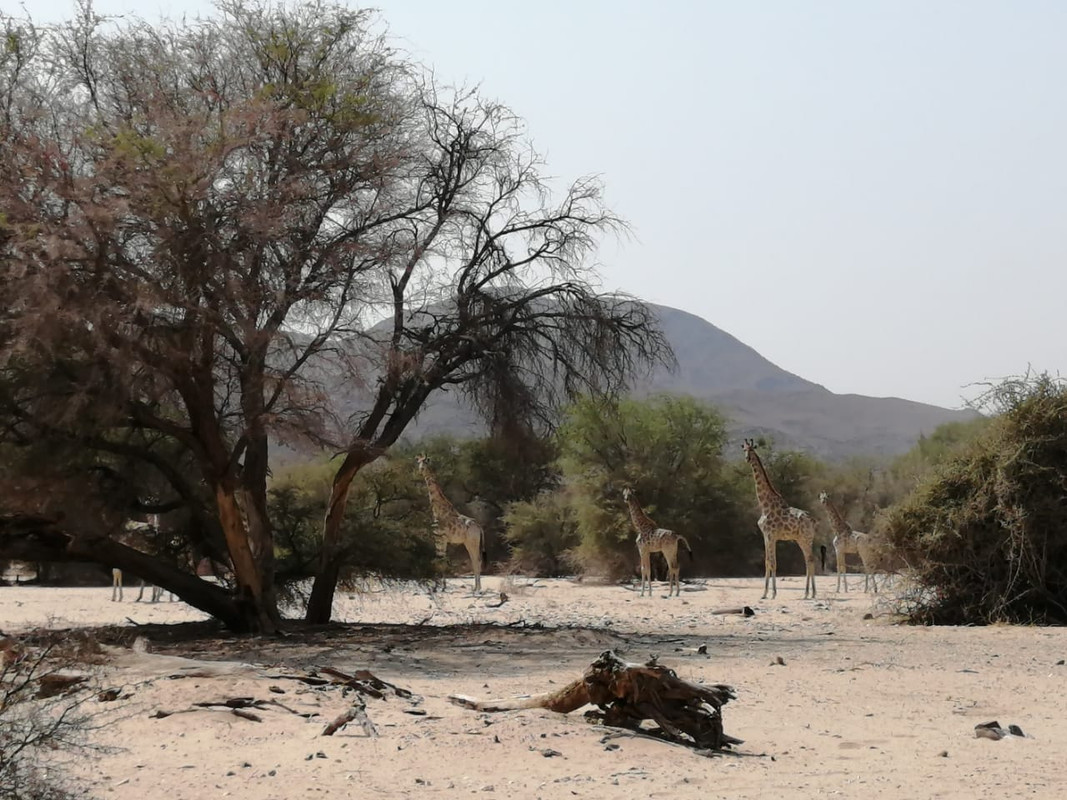 There are sooooo many tall horses!!!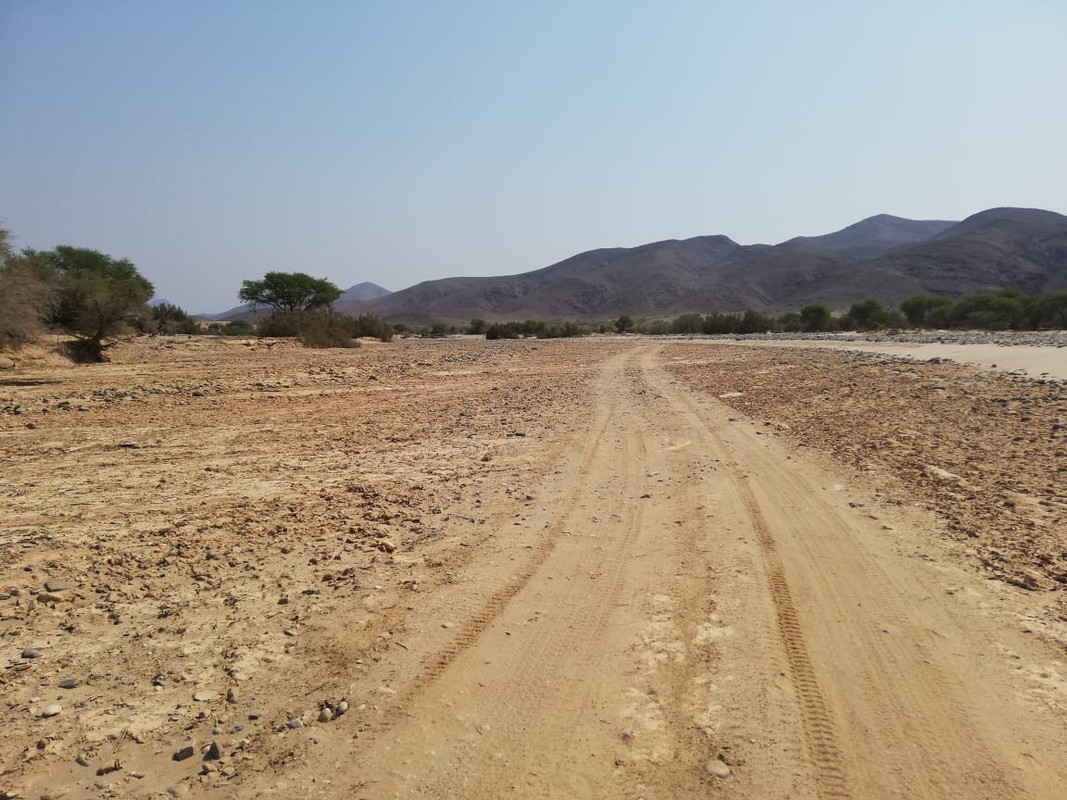 We follow the beautiful riverbed and keep looking around in awe. Everything about this place is magical. Even just looking at these photos while writing the ride report immediately makes me want to pack my bike and visit this special place again. This has been such a highlight for us.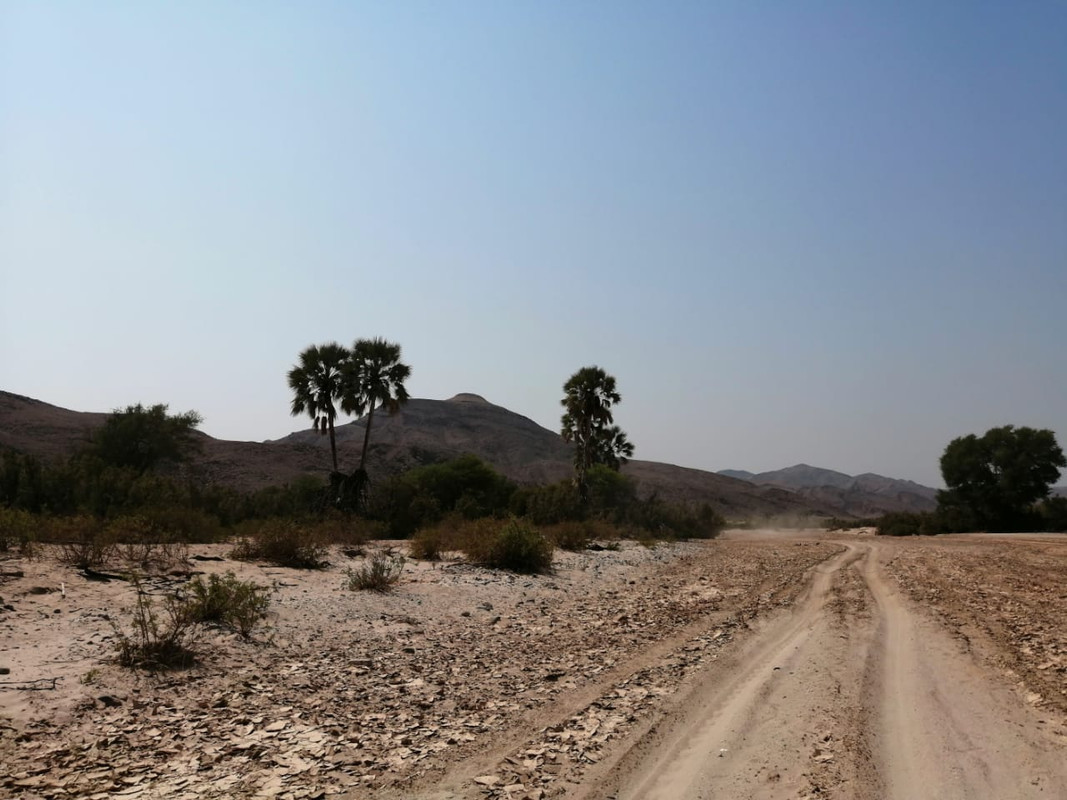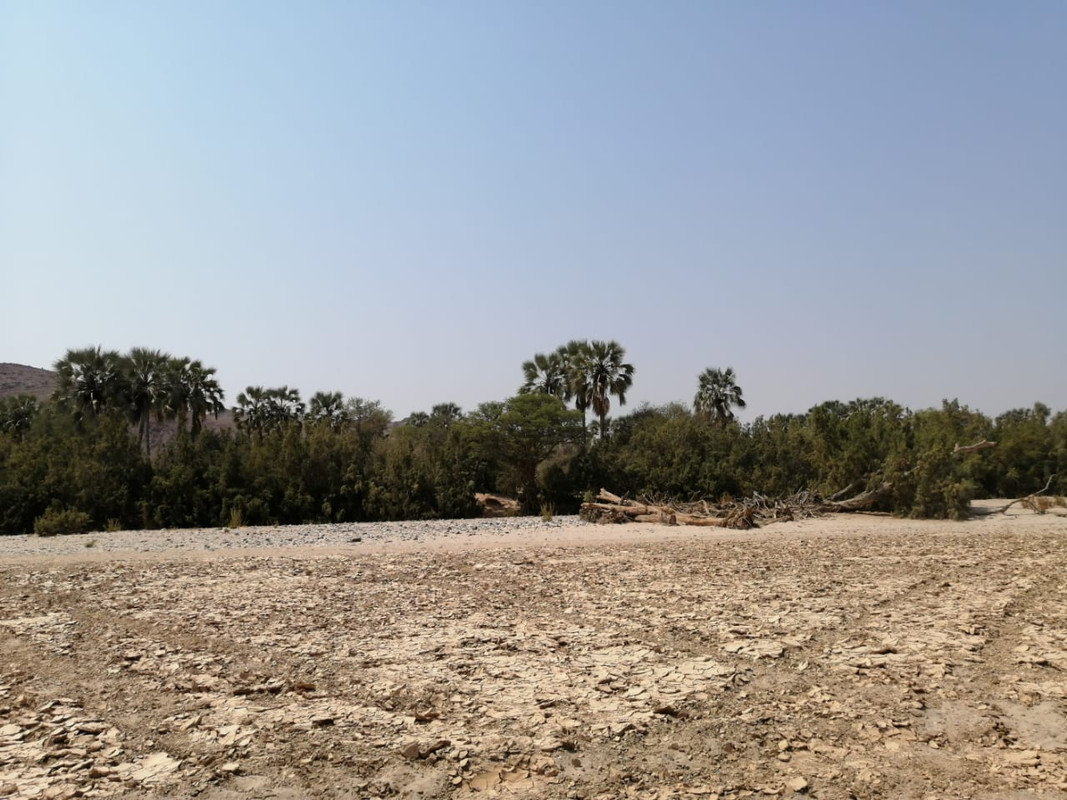 While riding along we stare into the greenery past all the palm trees hoping to see more elephant. We are not so lucky this time though.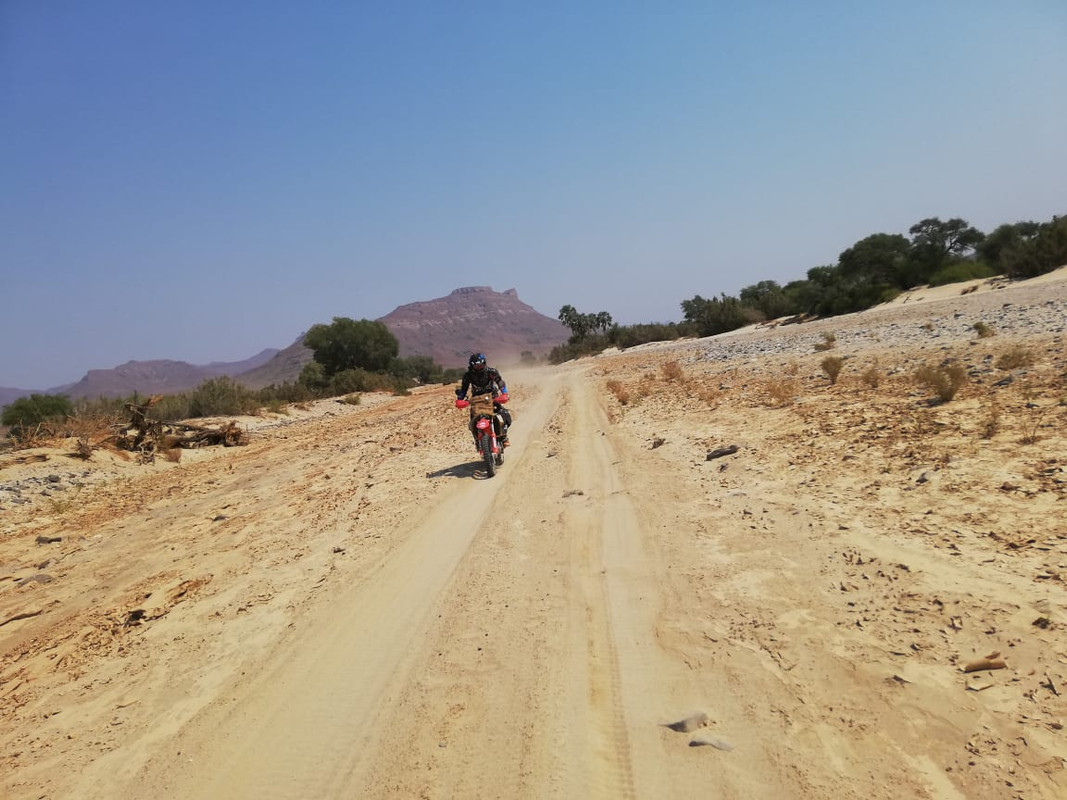 We ride further into the unknown.
We'll never know,
We'll never know,
What stands behind the door
But I got a feeling, it's a feeling that's worth dying for.

Just close your eyes and hold your breath because it feels right
We'll keep it moving till we make it to the other side
And let's enjoy the ride
- David Guetta ft Sam Martin
44
« Last post by Mr Zog on Today at 01:00:52 am »
You are truly making this house your home, and it's really great to read about your endeavors, the wins and even the setbacks-that, as they say, is life!! We hold thumbs for you this side of the water!!

Thanks Robbie! Encouragement is really appreciated.
You know, I was sitting outside earlier just chilling and watching the sunset. I got to thinking. I realized that one of the things I moss most about moving to the US is just being able to pick up the phone and call a friend. Or just get in my car (or on my bike) and go visit a dear friend.
Those "ad-hoc" braais, the beers while watching a game, sharing stories and just talking kak….
I realized that life on a different continent can be quite lonely.
45
« Last post by Minxy on Yesterday at 10:53:24 pm »
Wednesday the 17th of September 2019 (continued)
"This wasn't a strange place; it was a new one…" - Paulo Coelho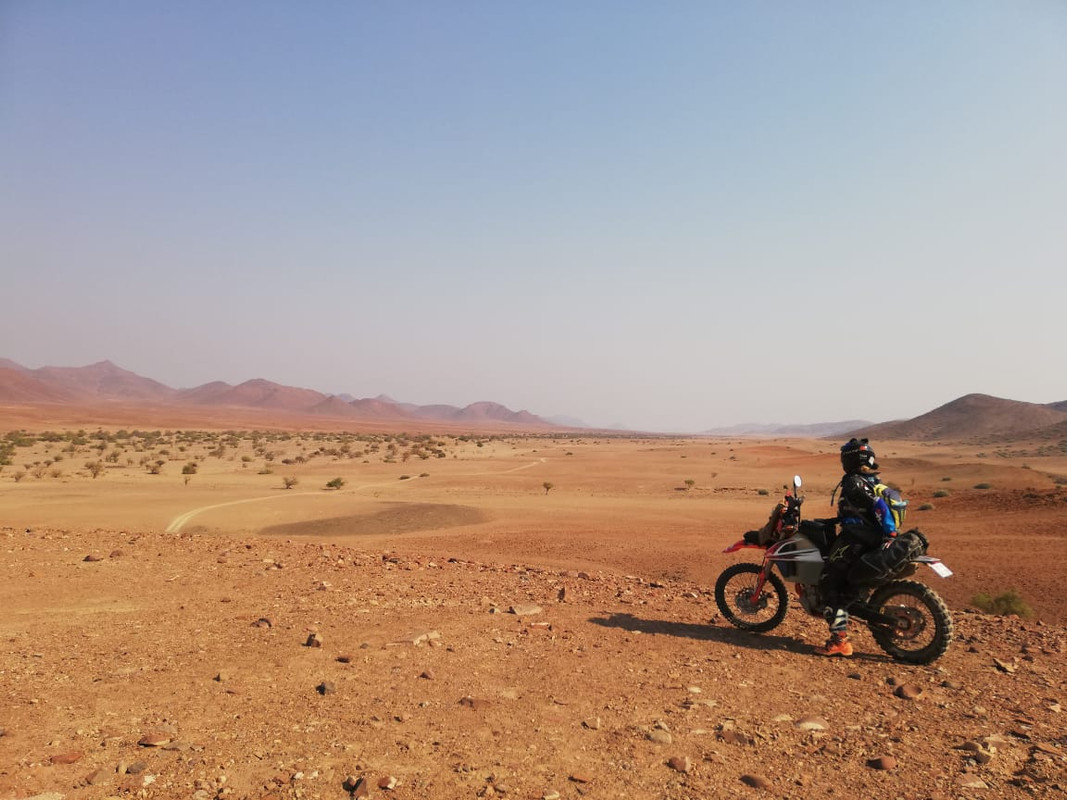 There is something about seeing some green in the ever changing landscape that immediately ups our spirits and draws us closer. In the distance we catch glimpses of the mighty Hoarusib riverbed.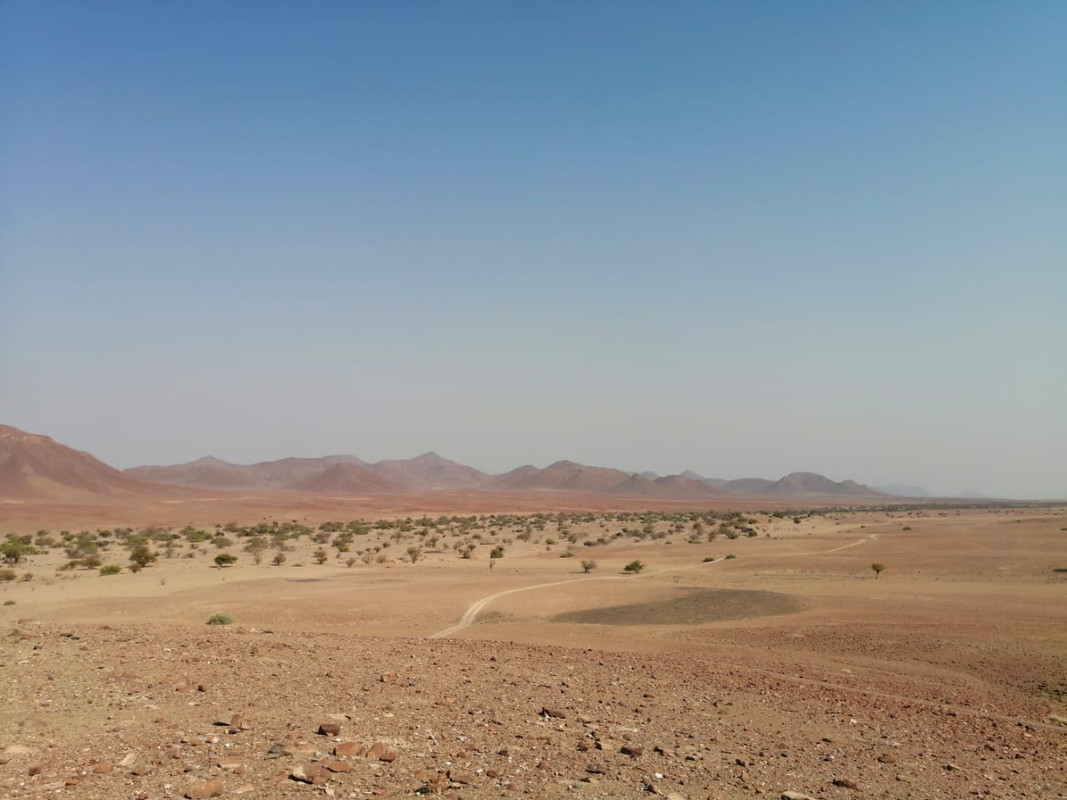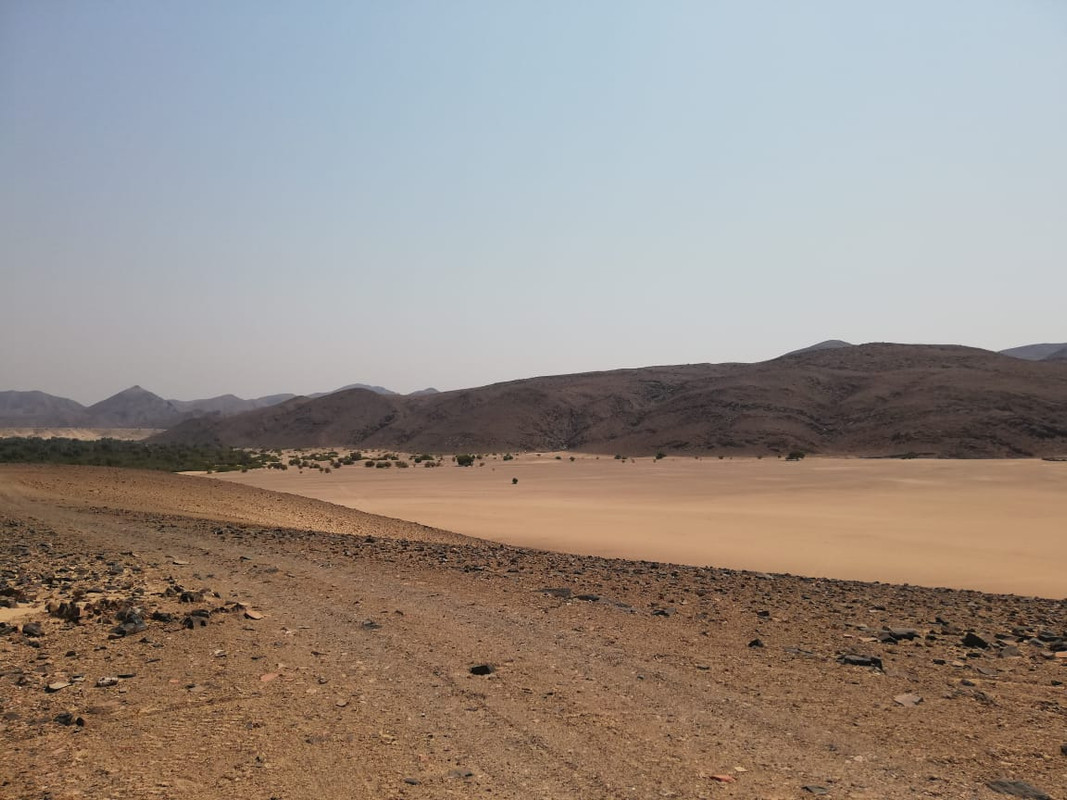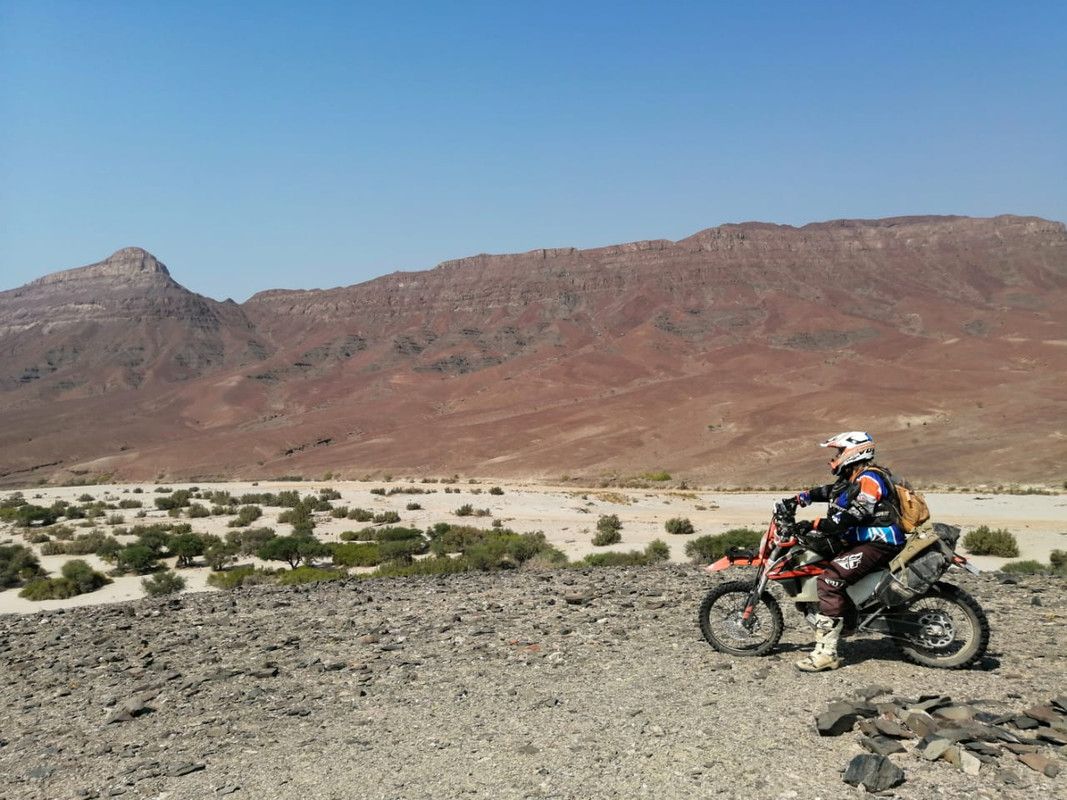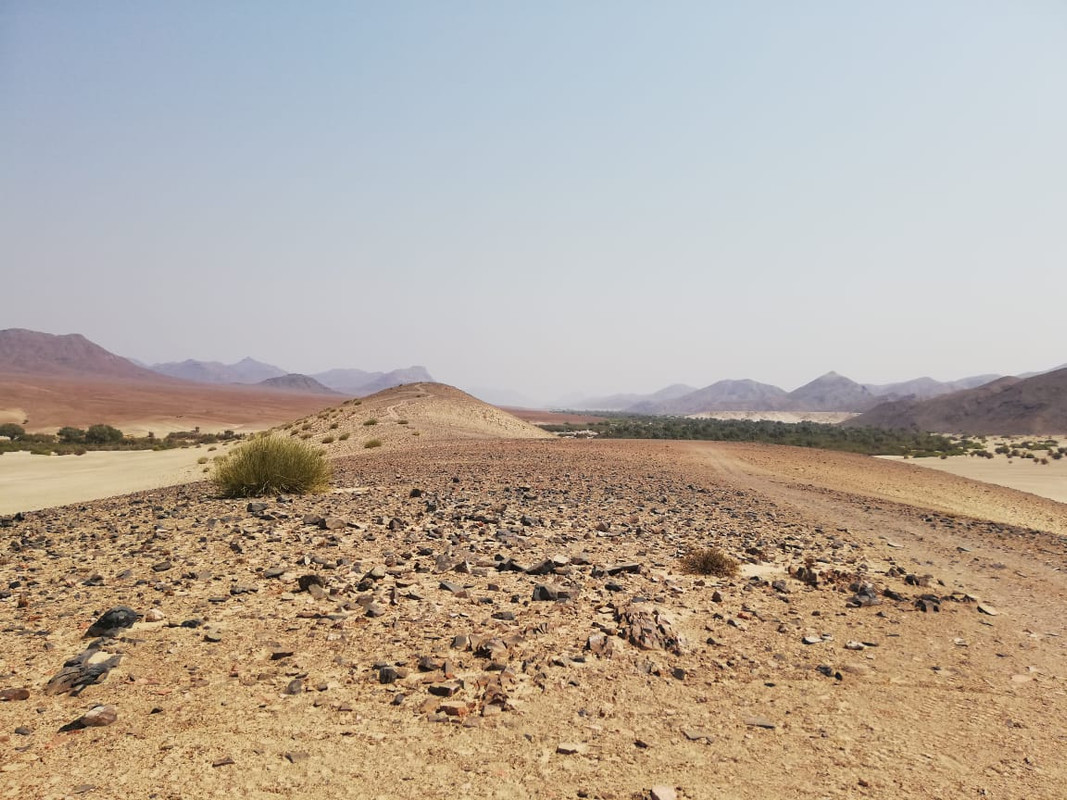 I stop frequently today to take photos. It almost feels like nobody will ever believe what we have experienced and seen here today. This place is for lack of a better word, just magical.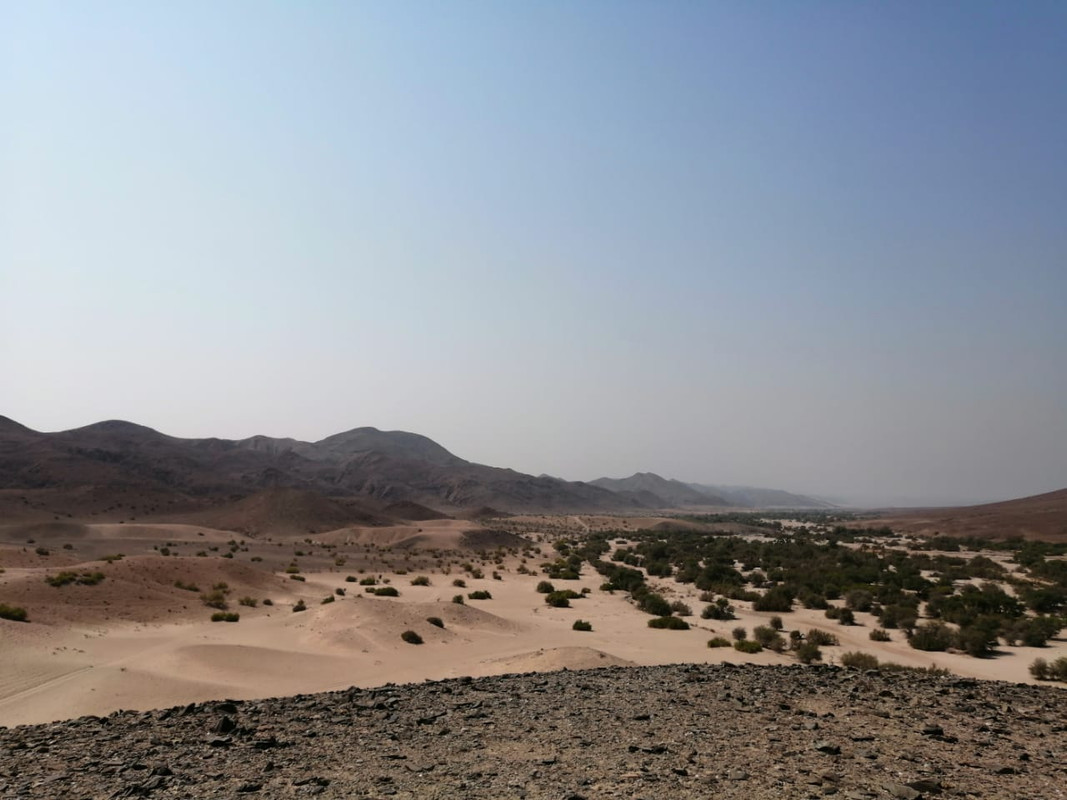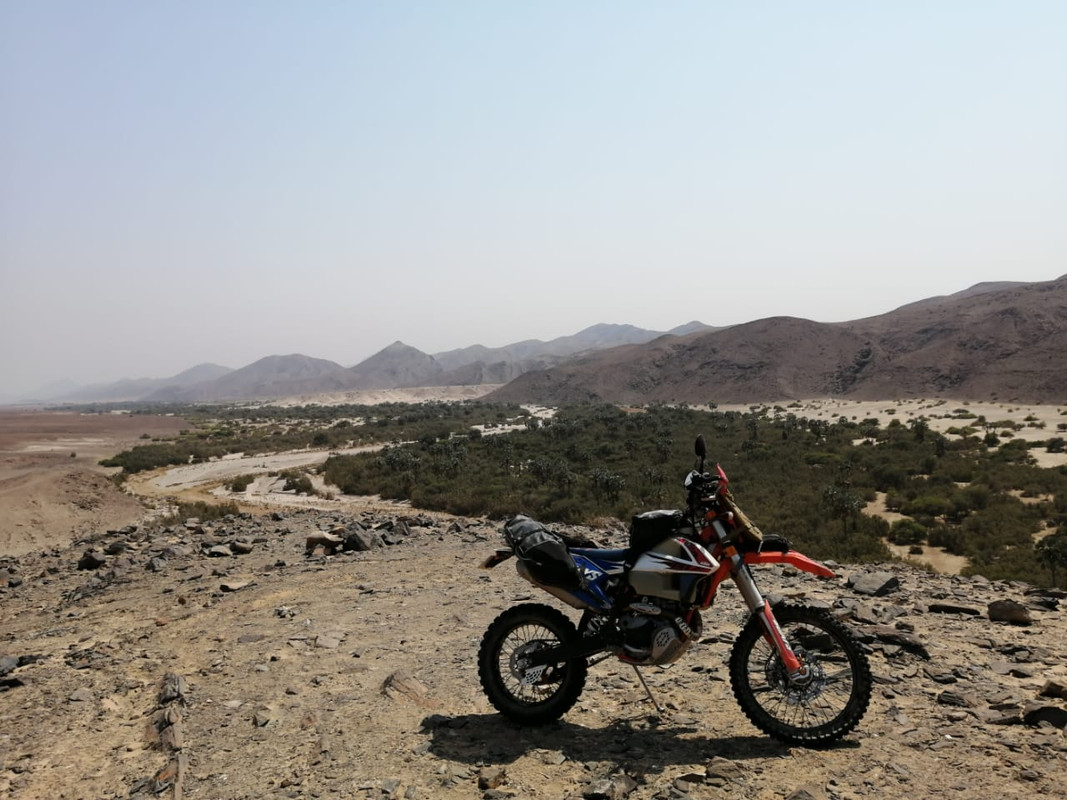 There are a few hills which offer amazing views over the vast riverbed. Even amidst the terrible drought there is so much beautiful lush greenery here.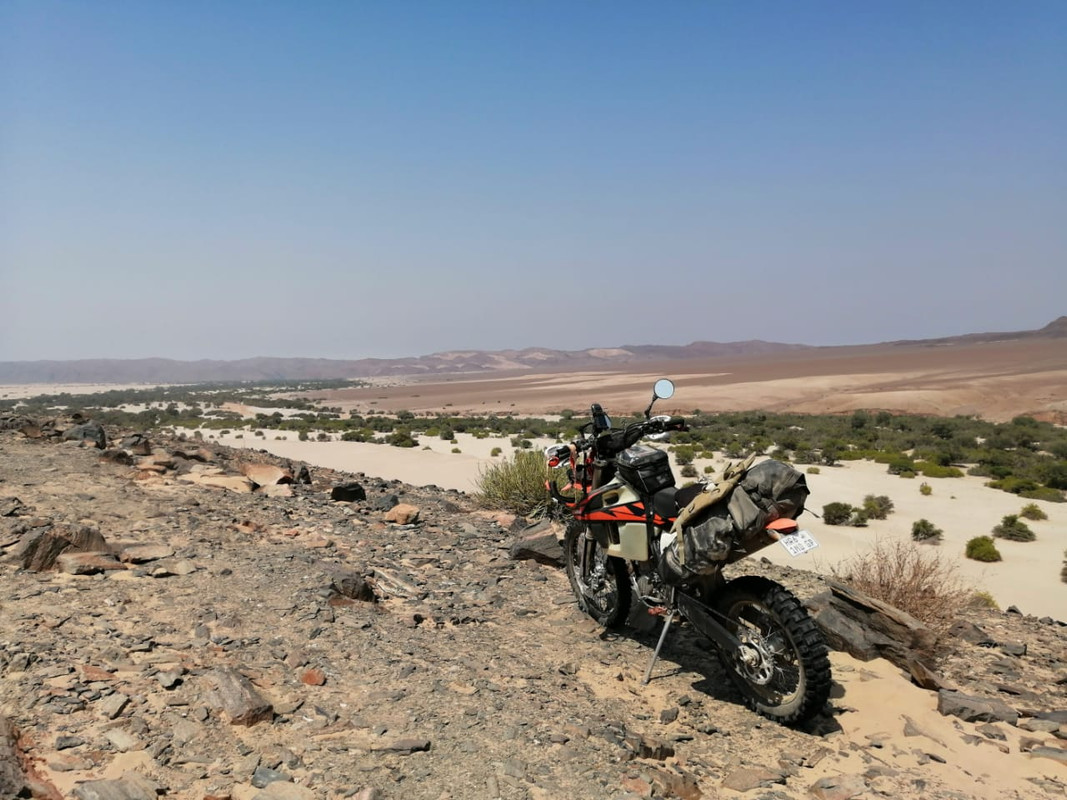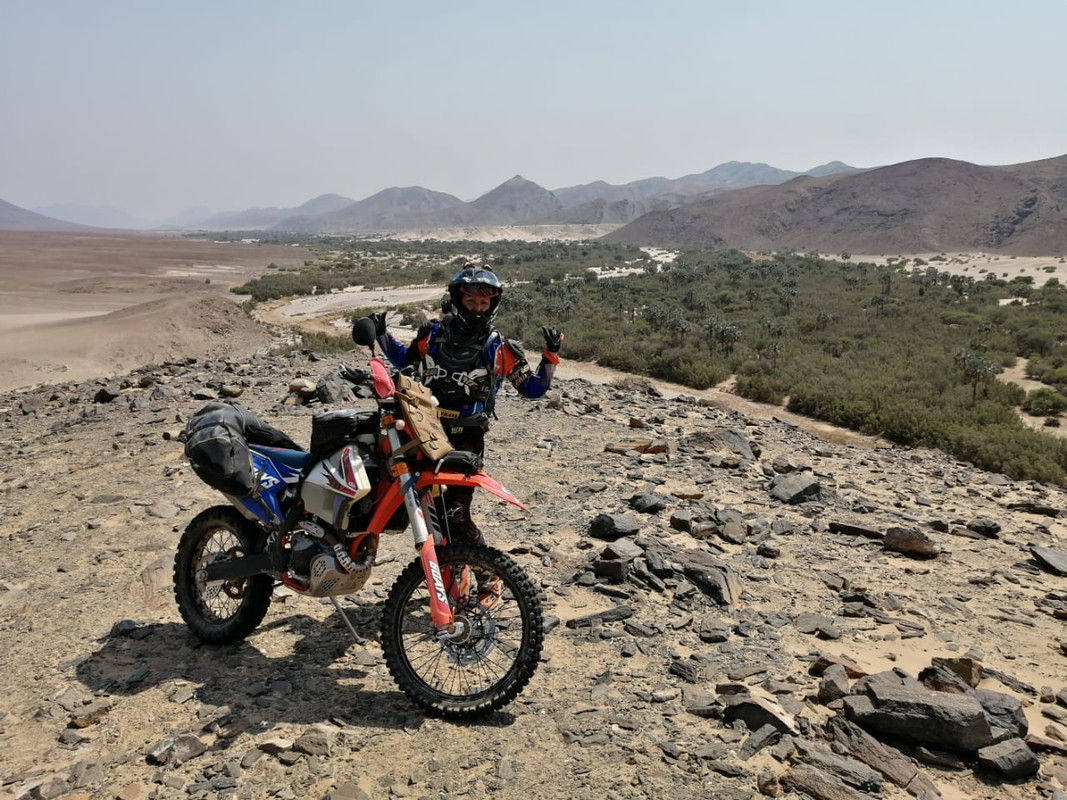 I look out over the riverbed in complete amazement. This must be how the explorers of old felt like, not knowing what wonders they would come across on their travels.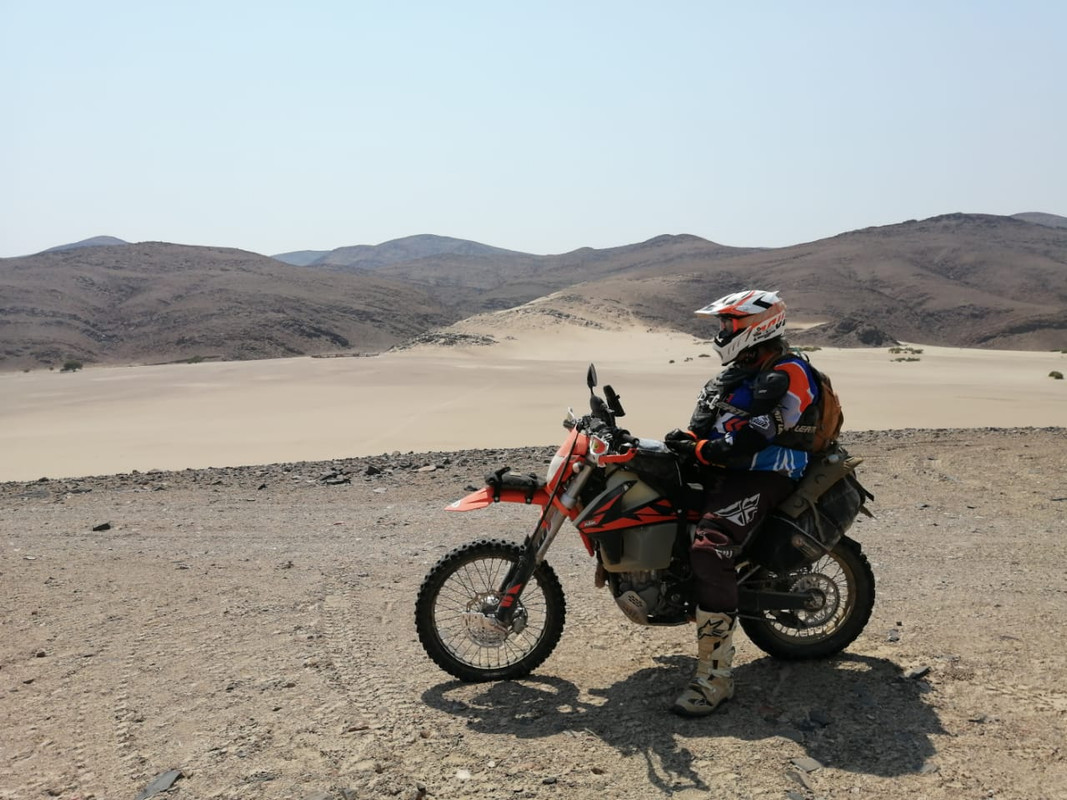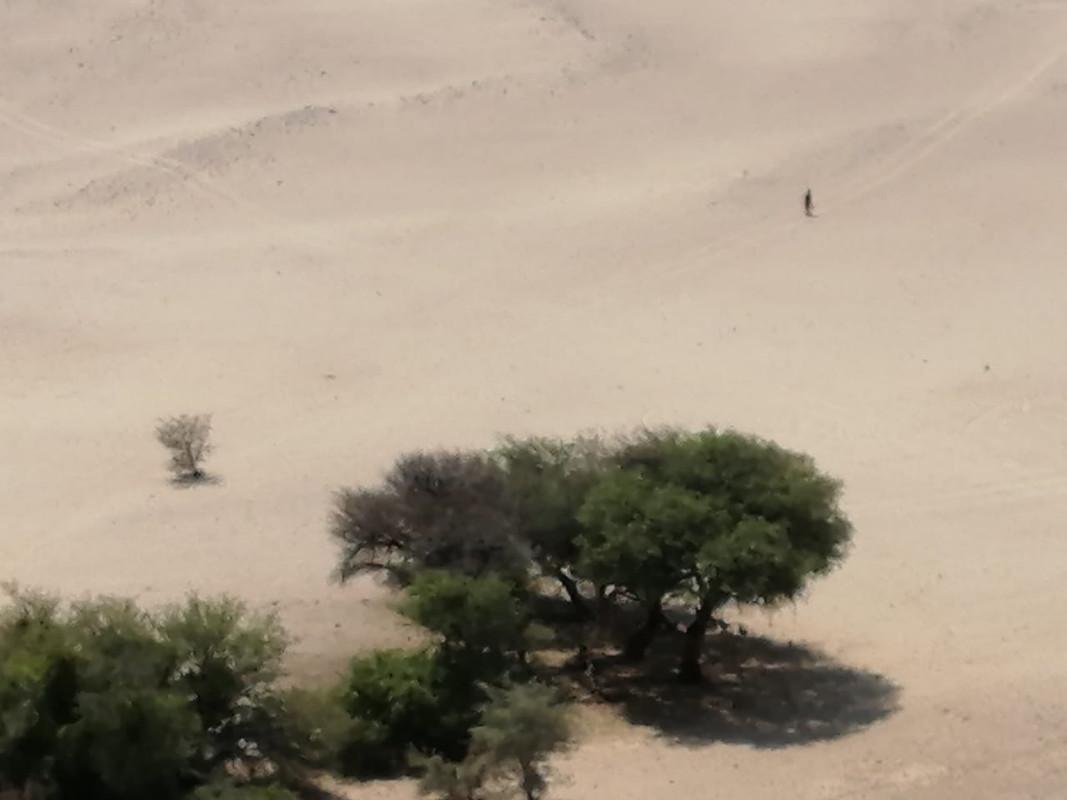 And far in the distance, a Himba woman walks through the desert carrying water.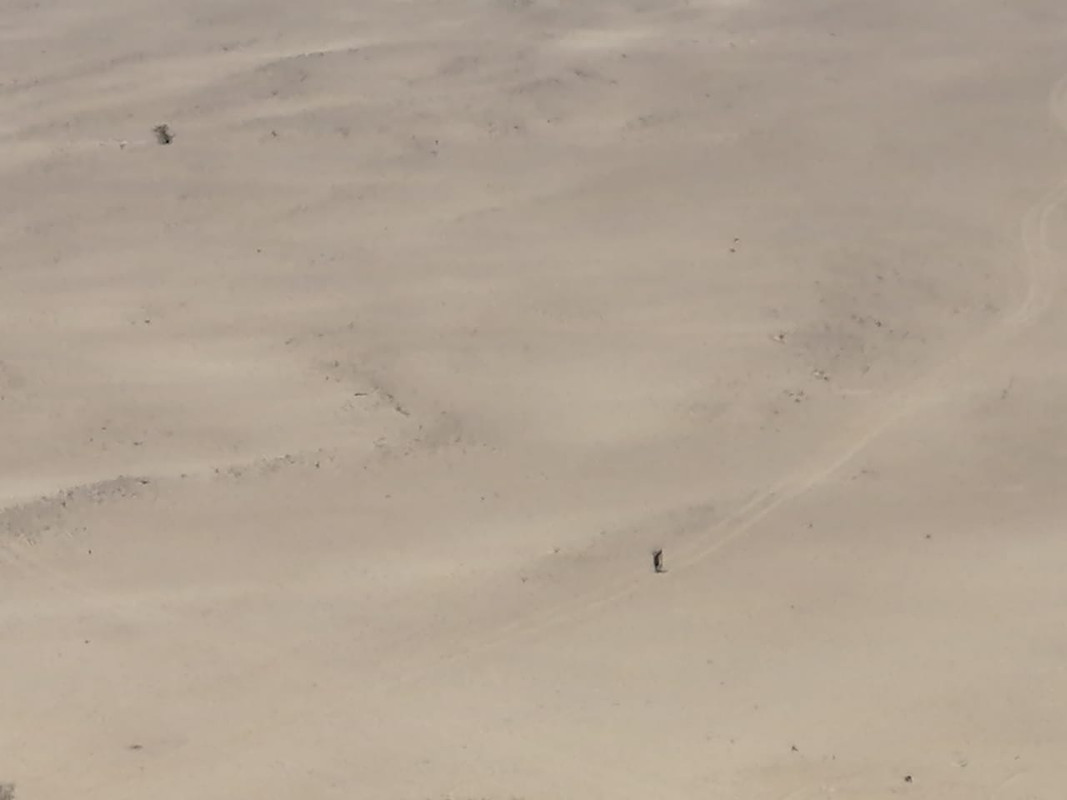 It is hard to believe that people can survive in an environment like this, and that so little has changed over the years. It's almost as if time stands still here.
46
« Last post by manxkipper on Yesterday at 10:04:06 pm »
Licence fees are less than 200zar per year. No point in trying to save that amount in my opinion. All my classics are licenced and comprehensively insured.
47
« Last post by Ri on Yesterday at 10:03:31 pm »
Day 13 (cont'd)
Some curving stone wall kraals built against the rock.
Seems like this area saw a bit of rain
This isn't even the pleatau ridge; that is further to the left.
Still, it feels like one is looking out onto forever. It is surprisingly green here, considering the drought over the Northern Cape.
Time for another comfort break, due to my diligent intake of fluids. Throne with a view.
After a detour of an additional 20km, I join the R356 again and turn towards Sutherland.
48
« Last post by Ri on Yesterday at 09:57:14 pm »
Day 13
Today is a day of indulgence, albeit butt-numbing, knee chewing indulgence. Long ago, before I learnt to pick up a motorbike, a friend pillioned me to Fraserburg, On the way back we rode the Rante road which follows the plateau ridge to Sutherland. Since then I've been very keen to ride that road again. Today is the day.
I also plan to ride Ouberg Pass, a pass I first rode in March 2 years ago and have longed to attempt again. The destination for today is Cederberg Oasis, meaning another looooooong day in the saddle.
I'm awake and packed up fairly early, eager to get going. I say fond farewells to my loved ones. My planning shows that I'll cover about 387km today - not much less than the 405km of yesterday.
Leaving the farm, it's hard to imagine that it's barely 20km outside Fraserburg, it looks and feels so remote.
Jet trails
The trails used to cross right over the farm from south to north, but with the new SKA, the planes are rerouted around it to not interfere with the signals.
I head into town to say good bye to my mom, then turn towards Sutherland. Just beyond the edge of town I take a left onto the Rante Road. Today is a warm day, and it's good to be on the move.
A farmbike greets me along the way
The plateau drops away a bit and more vistas open up
I'm so busy looking around I almost overcook another corner, but by grace manage to save it. Lovely ruins await, and I decide it's time for a comfort and photo break.
Dry riverbed to one side
Fallen down korbeel. Beautiful stonework still visible.
49
« Last post by Minxy on Yesterday at 09:27:46 pm »

Some pussy for those of us with feline fetishes









KITTIES!!!
Well, if you want to do more technical rides, then smaller bike is in order..............



Minxy invited me to sit on her 500 and it is surprisingly saggy, bit like the DR650, I managed to touch terra firma on tippy toe Might not need a big shock adjustment. I've also seen some lovely specimens for sale.

But for now the DR650 will have to do. It is surprisingly capable, and even though a little heavy for Kaokoland (for my size and capabilities) I reckon I'll be able to tackle most other places. Dwerg said my DR650 rode best in the sand in Marienfluss - he doubted anyone could have caught him that day. Yes he rides much better than I do, but knowing the bike is capable gives me confidence.

Like I said before, I think you'll enjoy the 500 big time for more technical riding, but the DR 650 is a great bike, good all rounder. It looks like you are really enjoying your bike and riding some lekker roads on this trip
And as for the puncture business, I agree with Xpat, being able to fix things like a puncture does give you peace of mind. We learned how to do it with some ladies training a few years ago. I literally never had to fix my own puncture before though, as I never ride solo, but it's good to know how to do it, even if you can just give somebody a hand when they help you
And it really isn't difficult, I'll show you when you get a chance to visit us again
50
« Last post by roxenz on Yesterday at 09:15:12 pm »
Ek hou ook dop hier. Dis interessant om te sien van al die los goed wat gemaak moet word dan hoe dit begin vorm aanneem. Amper soos "in die begin was die garage woes en leeg" en nou is ons al so te sê by die sewende dag (maand)...