Recent Posts
71
« Last post by johanp on Today at 07:16:50 am »
Speaking of cool things, my friend recently started modding knives, this came out pretty awesome I reckon.
I reckon I'll be ordering one soon.
72
« Last post by johanp on Today at 07:10:27 am »


JohanP - how do feel about Zero Tolerance?

I like them a lot, but for some reason, I've never been able to get myself to pull the trigger on one. Maybe one day.
73
« Last post by BiG DoM on Today at 06:44:33 am »
Just the o-ring EPDM 22x2.5mm


Sent from my iPhone using Tapatalk



Would Midas have this?

PM me an address and I will post you one or R85 and will Courier Guy it door to door.
74
« Last post by roxenz on Today at 06:36:35 am »
@Fudmucker and @roxenz thanks for the word doc.
I already have a Doc with all of my letters once I have shared them all I will share the full "book"
Cheers.

No worries mate. I was just bored and decided to muck around with Fuddy (by being over-pedantic myself). My personal view is that over-editing your loony musings would somehow sterilise it. It kinda has to sound as if you wrote it spur of the moment while taking a break with a tinny and a ciggie...
75
Here goes Mrs Z

1 cup sugar
1 cup flour
1 1/2 cups grated coconut (I'm not that fond of coconut so only use 1 cup)
180 gm butter / margarine (6 ounces)
1 teaspoon bicarbonate of soda
2 cups rolled oats
1 teaspoon golden syrup
60ml milk (1/4 cup)

Heat butter and syrup until butter has melted
Mix bicarb and milk in separate cup
Mix all dry ingredients
Add butter / syrup and mix
Add milk / bicarb and mix well

Press into baking pan. (I use a rolling pin to get it even.

A triple mix fills 2 pans 43 x 28 cm (17 x 11 inch)

Depending on how hard you want them...

120 deg (250F) for 50 minutes = soft
140 deg (280F) for 50 minutes = medium to crunchy.

Cut into squares while still warm, otherwise you willl have a battle on your hands

Enjoy.

PS This recipe has been used by my mom for over 60 years

76
« Last post by Fudmucker on Today at 04:59:10 am »
There are friends here who would gladly help you sub-edit as you hinted.
77
We are loading 110 train cars with yellow corn and started 18H00.
If this is a good train (Hope) without technical/mechanical issues we may finish at around 3am and back home 4am and start work again at around 11am.
78
« Last post by Mr Zog on Today at 03:15:21 am »
And yet another weekend is over.
Saturday we watched the Falcon 9 SpaceX rocket launch with the Dragon crew capsule with two astronauts on board. Usually we watch on TV until the rocket clears the launch pad, then step outside and watch the rocket leave earth with the naked eye. But this time we were thwarted by the weather.
Watching on TV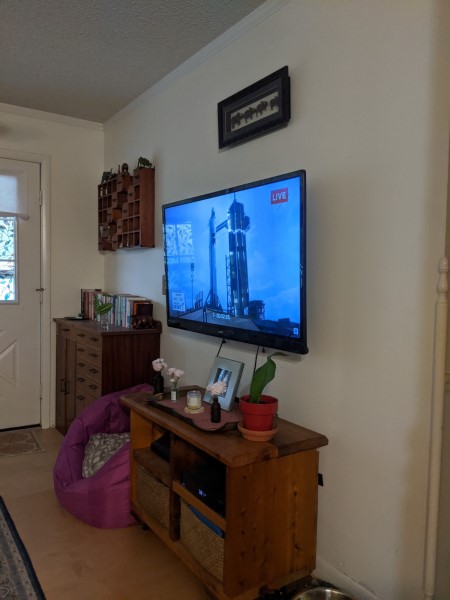 Too much cloud...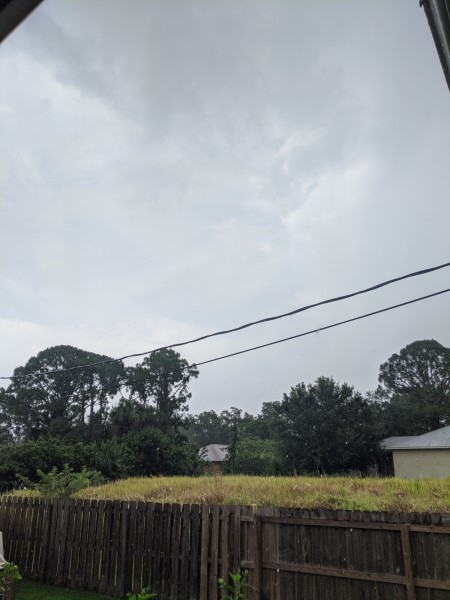 And when the camera isn't focusing on the clouds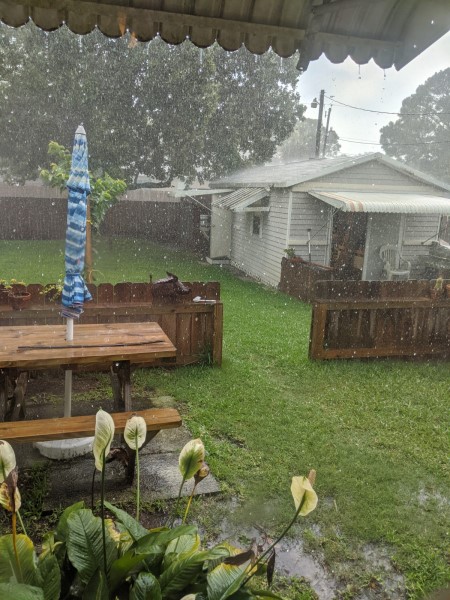 Despite the rain, I did record a very high temp on my bakkie Saturday
102 deg F is around 39 deg C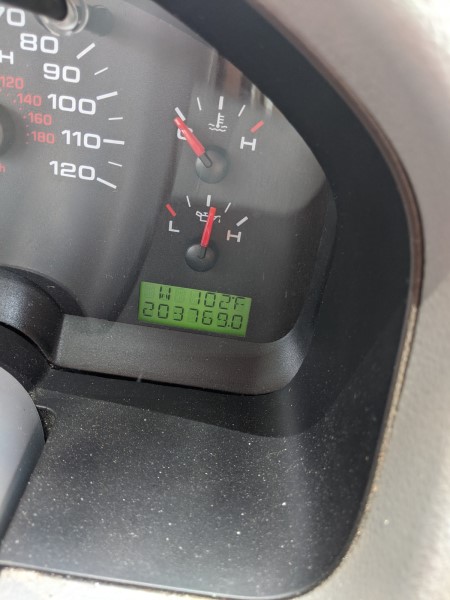 My buddy from work came over for a braai. He brought some lekker steaks, and about a dozen scallops that he wrapped in bacon and then we did them on the braai as well. They were delicious!
Mrs Zog made some pap and sous, and those delicious little melkterts. I ate way too much, and had a couple of beers too. It was a good afternoon.
This morning I was awake at 04:30. Lay in bed until 5, then decided to get up. Made some coffee, and went fishing
I went down to a river called Turkey Creek. It is a tidal river, it opens into the Indian River Lagoon, which opens into the Atlantic Ocean. There are salt-water fish in it, but also the odd alligator. I went fishing at the little boat launch. I figured a short video would be better than a couple of pics. Where I zoom in is the train bridge, go under that, then it opens up into another little bay, then under the bridge for US1, then into the Lagoon...
One of the boats that launched had a very apt name...
I didn't catch anything unfortunately. I think I have lost my fishing mojo
I was home around 10, then I did the household chores (vacuuming, mopping, etc) and made scrambled eggs with left-over steak for breakfast. Then I grabbed the weed eater and did the edges, and mowed the grass. After a shower to get the sweat off I called my mom and my son in SA on WhatsApp, then I pulled my boat out from behind the workshop. I figured that it is time to get it sorted out so I can go out on it again, I am not catching anything from the side. So hopefully I can catch something from the boat.
I found that the seat that I had got off a yard sale about 3.5 years ago was finally finished. The plastic was vrot, and about to break like a cheap garden chair. So I went off to Walmart and got a new one. Back home I decided that I needed a better plan for mounting the seat, so I spent the rest of the afternoon making a support structure out of scrap plywood. I'll get some pics when I'm done
Right now I am letting the first coat of varnish dry.
Back to work tomorrow... gotta pay the bills
Thanks for reading
79
« Last post by Mrs. Zog on Today at 02:59:15 am »
Please share the recipe for the oat crunchies... kindly please and thank you.
80
« Last post by BOZO on Today at 01:09:56 am »
@Fudmucker
and
@roxenz
thanks for the word doc.
I already have a Doc with all of my letters once I have shared them all I will share the full "book"
Cheers.